On arriving at Reifel this afternoon to help out on the trails I learned one of the Great Horned Owls was present in the sanctuary again. Knowing this to be a favourite of visitors I headed in that general direction. There was just one short detour along the way to the Ewen Slough blind in the northeast corner.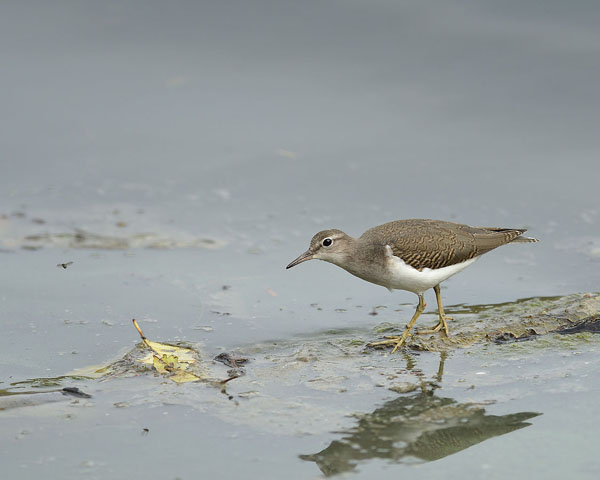 A Spotted Sandpiper had been seen earlier and was still present. Here it is intently watching a fly buzzing around in front of it. After a few minutes enjoying the sandpiper I made my way to the north dyke trail and located the Great Horned Owl roosting in the deciduous trees between there and the inside grassy trail.
I set up the camera for the visitors allowing them a close up view. Needless to say it was quite the hit.
After a while I did take a break for a walk. The only things cooperating,
… were some Dowitchers by the tower. I eventually made my way back to the Great Horned Owl,
… finishing the afternoon there. Even had a little time for this video.