While the afternoon at Reifel started off overcast with the odd light shower, the weather did improve slightly. While fairly quiet on the visitor front, there were a couple of interesting birds around. There is still a pair of Eastern Kingbird frequenting the trees along the island as you head out towards the west dyke.
No confirmation if they are actually nesting in the area yet though.
Meanwhile in the outside ponds on the high tide were some Dowitchers, Yellowlegs …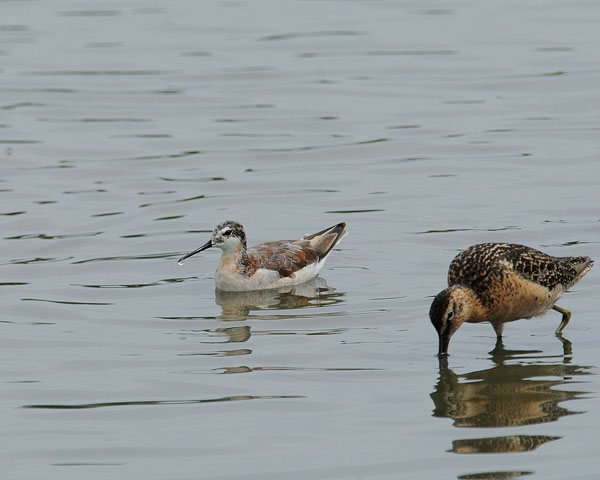 … and mixed in with them was this female Wilson's Phalarope.
I managed to get it with both a Dowitcher and Greater Yellowlegs for comparison.
Then this solo shot to finish my time with it.
On my way back and while watching the Kingbirds for a little longer,
… this Dragonfly alighted on the tall grass and posed nicely for me.
To finish the day off,
… was this Spotted Sandpiper in the slough adjacent to the parking lot.