I knew it was going to be a long afternoon when I got the heads up that there were three Northern Saw-whet Owls in addition to the Great Horned Owl pair along the east dyke trail at Reifel today. On arriving to help out on the trails, the parking lot was full and visitors were being held at the gate until spots opened up.
Only one of the Northern Saw-whet Owls was in a vulnerable spot that needed watching over. For the most part the photographers were well behaved today, other than a couple who figured they could park their tripods and cameras right in front of the bird without moving all day.
For all the visitors that passed by this spot,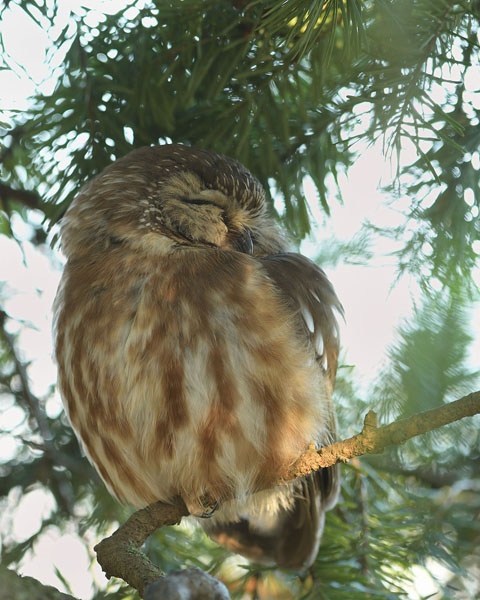 … they were treated to an unobstructed view of a Northern Saw-whet Owl. Something that you do not encounter here all that often. This definitely made the day for most of them.