After the morning showers I headed out to the Reifel Migratory Bird Sanctuary. On starting down the east dyke trail I noticed several warblers. Unfortunately they were staying in the tree tops. An unidentified fly catcher also remained elusive amongst the branches. Near the end of the trail I came across half a dozen Brown Creepers.
They were working the trees on both sides of the trail. These little guys can be tough to get as they forage for insects while moving up the tree trunks.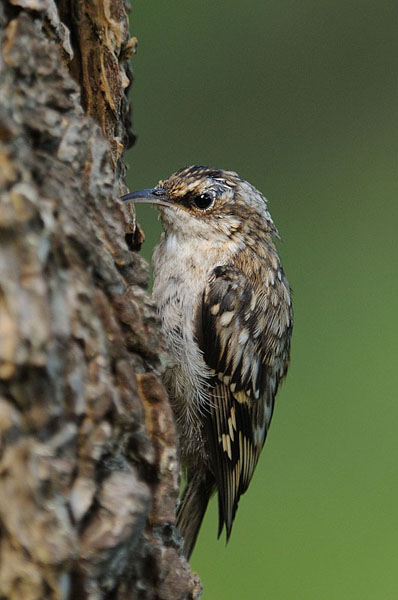 At least with that many in the area I had a chance for a couple of shots.
After checking the inside trails and still not finding any cooperative warblers I headed to the outer ponds. I was not expecting to find much as the tide was out and there likely would not be much around. While scanning a few of the usual peeps, Dowitchers and Lesser Yellowlegs I noticed something different.
It was a Stilt Sandpiper.
I followed it along and waited for it to come in a little closer.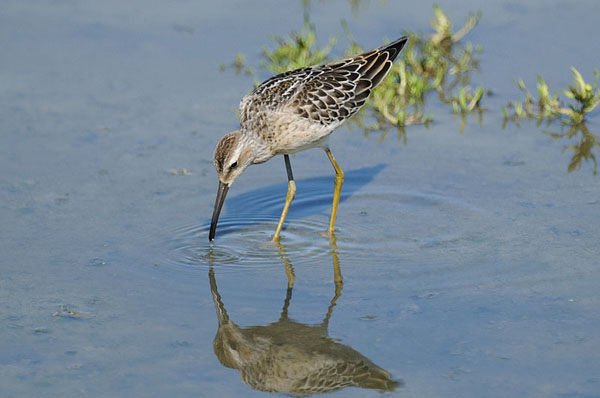 This is the first Stilt Sandpiper I have seen with this fall's migration.
Seen every year, they are not as common as some of the other Sandpipers. While watching the Stilt, something else caught my eye,
… a Wilson's Phalarope.
Another good shore bird to see considering I was not expecting much here. After these pleasant surprises and a brief break I headed out to Boundary Bay. The bird I was wanting to get there were Pectoral Sandpipers.
While walking along the beach I located one small group.
They were a little wary at first,
… but I took my time moving in and they soon settled and continued foraging.
I have found that Pectoral Sandpipers are fairly approachable. And then poof,
… they were gone thanks to the Peregrine Falcon. It looks like the only it manage to get so far was some seaweed.
While trudging back along the beach I came across the bonus bird of the day.
A Horned Lark.
I think this is the first time I have seen one in this area of Boundary Bay.
A nice find to end the day, but why did it have to pick a piece of styrofoam to perch on?