The sun was shining and I headed out to Boundary Bay a couple of hours before the high tide. While heading west from 104 St. I walked right up on a small group of peeps.
There was one Semipalmated Sandpiper,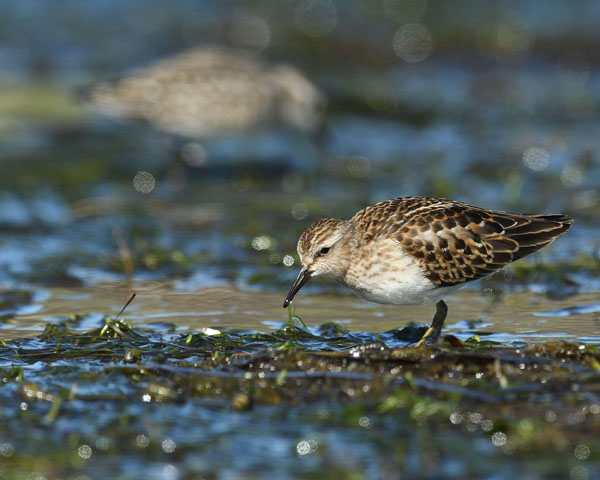 … with a few Least Sandpiper.
While the Semipalmated Sandpiper took time out to rest,
… the Least Sandpiper kept busy.
On reaching the area of the pilings,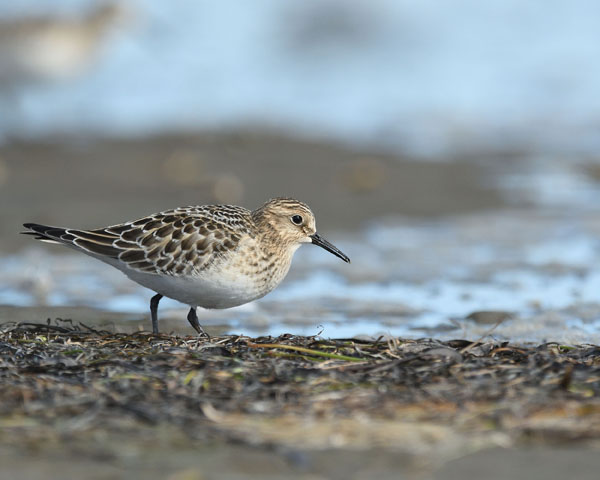 … there were some Baird's Sandpiper,
… along with Pectoral Sandpiper.
Initially the Baird's Sandpiper were out further in the tidal pools.
The Pectoral Sandpiper were sticking to high water mark foraging for food,
… and also taking time out to rest. With the higher number of Pectoral Sandpipers around I checked them all for a possible Sharp-tailed, but could not find one. A pleasant variety of species cooperating for photos this afternoon.