There have been recent sightings of Buff-breasted Sandpiper at Iona recently, but that is not my preferred spot for photographing shorebirds. So when one was reported yesterday at Boundary Bay, I made my out there this afternoon a couple of hours before the high tide. On starting my walk west along the tidal flats from 104 St. I noticed some activity right away fairly close to the dyke.
Along with Western and Least Sandpipers were some Semipalmated Plovers.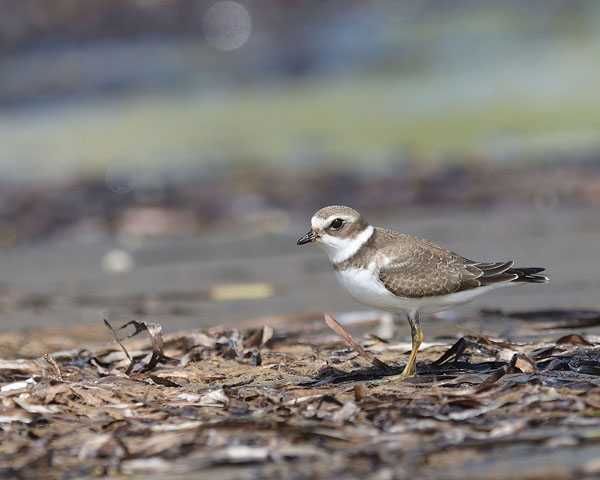 I am used to seeing these little plovers further out on the flats,
… but was certainly not complaining as they were being quite cooperative. While watching the Semipalmated Plovers,
… the main goal for the day was spotted a little further to the west.
The Buff-breasted Sandpiper was moving around a fair bit,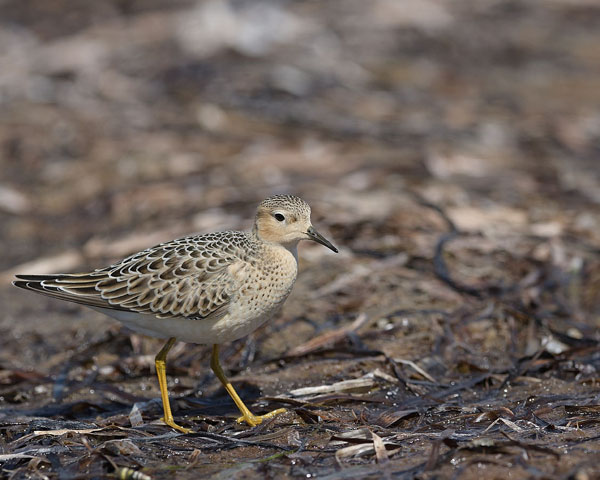 … but did not seem to mind myself and another birder/photographer tagging along. It has been a few years since I have had a chance like this with a Buff-breasted Sandpiper and it provided plenty of great photo ops.
Odd birds out this afternoon,
… was a small group of Sanderling. Not usually a spot I would expect to see them. All this was happening between 104 St. and the pilings, so I did not have to go very far to have a great afternoon photographing these shorebirds.