On seeing reports of Turnstones and Surfbirds at the Tsawwassen Ferry Causeway I decided to head down there this afternoon for the rising tide. While making my way out to the tip of the causeway some movement caught my eye.
A Whimbrel was wondering amongst the rocks close to the shoreline.
It was wary of my presence and not going to let me get close. While watching the Whimbrel I stumbled across a Black Oystercatcher family.
Black Ostercatcher nest in this area,
… and these are the two juveniles in this family group. I had noticed some Comorants earlier while making my way along the beach.
Remembering to check over my shoulder every once in a while I managed to get this flight shot of a Pelagic Comorant as it approached from behind me.
And then this distant photo of one with its catch.
Then one started hanging around a little closer in to shore.
At one point it got startled by something and scampered off across the water,
… landing a short distance away. Then while I was still sitting on the same rock,
… a Common Loon leisurely made its way toward,
… and then by me. Still not having moved,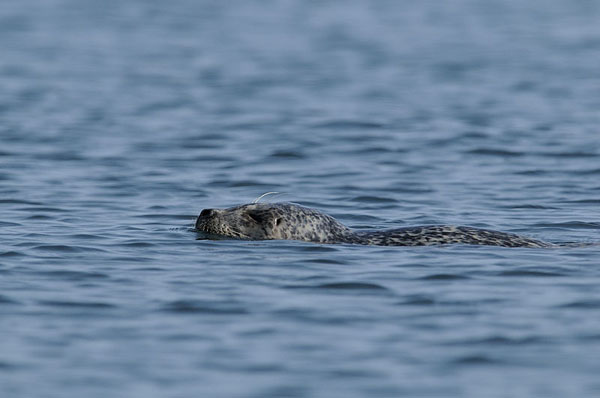 … a Harbour Seal came by from the other direction. Turned out to be a good spot to stop and watch after not locating the Turnstones or Surfbirds. Carrying on my way back,
… I came across the Whibrel again. While tagging along with it,
… I came upon a small flock of Western Sandpipers resting,
… and moving along the shoreline.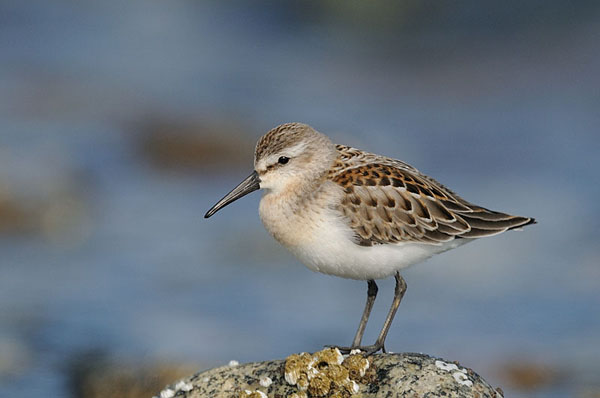 They were not as shy as the Whimbrel,
… allowing me to get quite close.
This is a good thing given they are quite small.
It was a nice photo session with these peeps to finish the afternoon off.