With Snow Bunting being seen at Iona recently, I decided to try the Tsawwassen Ferry causeway where they can also seen. While there were no buntings around, there were several Black Oystercatcher present.
On closer examination I also noted some Black Turnstone.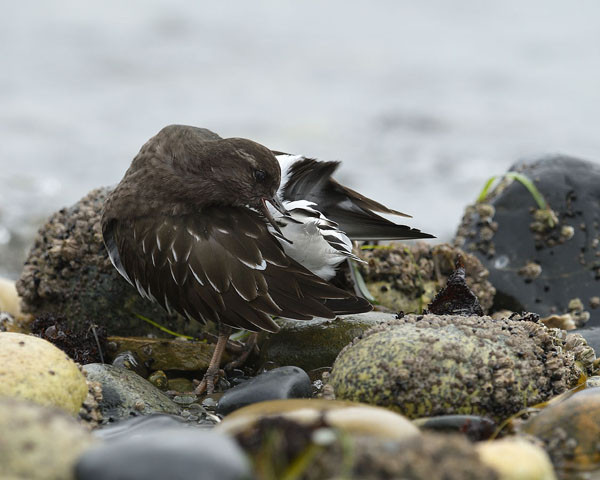 Being awhile since photographing any I started with the turnstones.
Following them along the shoreline this bird did pause for a little preening,
… and a nice wing stretch when it resumed its way along the beach. Then some Black Oystercatcher further down the beach started flying in my direction.
I managed this flight shot of the last one in the group.
I continued with the oystercatchers briefly,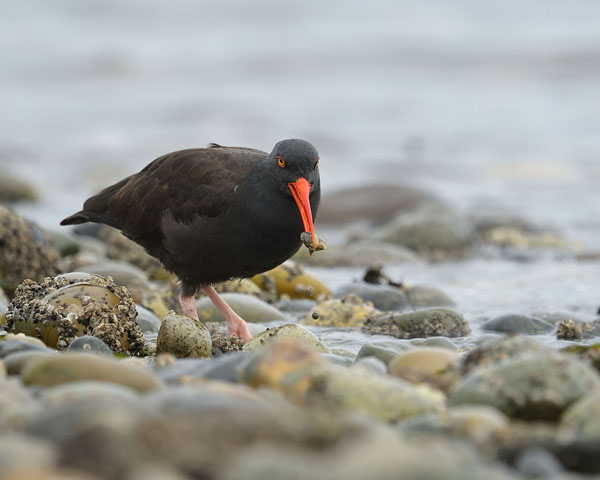 … finishing with this one with after it found a tasty morsel.
Then it was back to the Black Turnstone,
… finishing the afternoon with this one taking time out for a bath.