Having been there a couple of weeks ago looking for Snow Bunting without success, I headed to the Tsawwassen Ferry causeway this afternoon. There was a report of one being seen the other day.
These winter migrants usually show up annually at this location and today provided better results.
There were five Snow Bunting present along the south side of the jetty.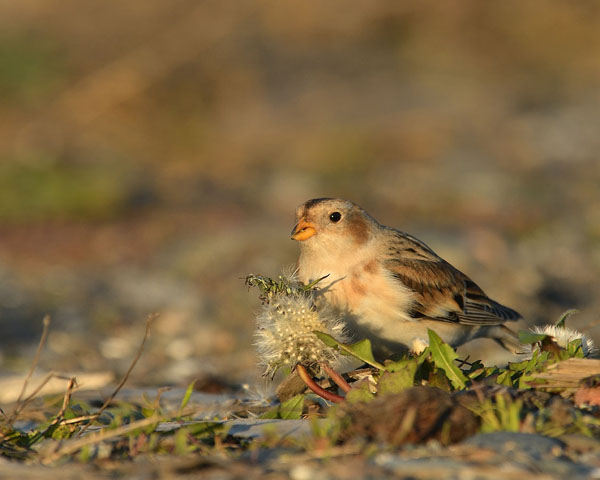 They were busy along the edge of the gravel road foraging for seeds.
The bunting were quite cooperative as I tagged along with them,
… and provided plenty of photo opportunities. A very productive outing.