Headed out to Boundary Bay for the rising tide on what was a beautiful afternoon. While walking west along the beach there was no action close to the dyke in the tidal pools. Once near the pylons I could see some movement further out on the sand. On getting a little closer it turned out to be a small group of Semipalmated Plovers. They were a little wary of me at first,
… but with a little patience they relaxed and moved towards me.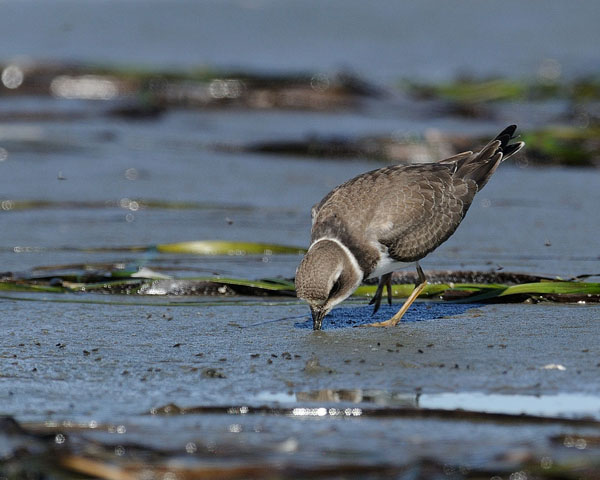 Closer is always better with these tiny plovers.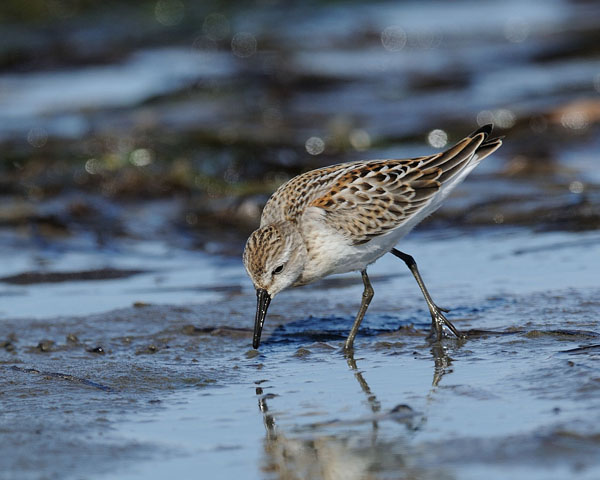 There were also a couple of Western and Least Sandpipers mixed in with them.
Several of the Semipalmated Plovers were more than cooperative and provided good photo opportunities. While walking back towards the dyke with a couple of other birders,
… a small group of Baird's Sandpiper flew in and amongst them was a Semiplamated Sandpiper. The other birders had been watching the Black-bellied Plover flock and sighted Red Knot, Hudsonian Godwit and Bar-tailed Godwit. A good variety of birds on the bay today.