Not having been out of late I could not pass up another beautiful spring day. This afternoon's outing was to the South Arm Marshes. In addition to being one of my favourite spots for Bushtits, it has lots more to offer. The objective today was Anna's Hummingbird as there is a pair I see regularly in one area. Undoubtedly there is a nest nearby, I just have not spotted it yet.
It did not take long before I got glimpses of both and then this distant shot of the female. From past experience I know they feed along the trail, so I set up on some flowering Salmonberry. As luck would have it she landed on the brambles beside me and then fed on some other Salmonberry within arms reach. All I could do was watch and smile while laughing to myself.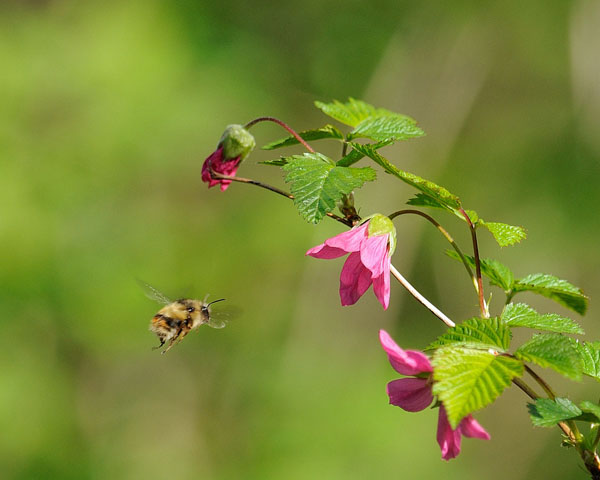 The only thing that showed up at the Salmonberry I was set up on was this Bumblebee. Can't you just picture the Anna's there instead ;-)
Another consolation photo was this Mourning Cloak butterfly. Spring time has lots to offer in addition to birds.