A nice day, the May long weekend and lots of visitors when I showed up at Reifel to help out this afternoon. The highlight from the morning was the return of the Great Egret. Unfortunately it was seen flying off to the west prior to my arrival. Then while learning of other sightings from the morning walk,
… it flew back in to the sanctuary landing atop an evergreen.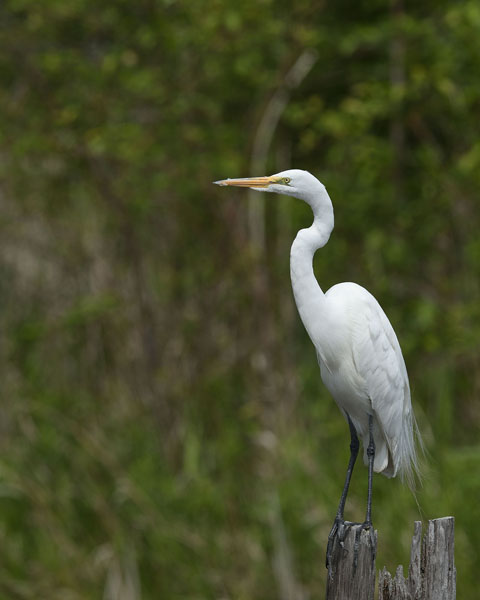 From there it eventually flew down landing on this post in the rear of the house pond.
Then it was time to do a little fishing,
… and take time out for striking the occasional pose. Note the beautiful plumage of this adult bird which was even more evident,
… when at one point it ruffled up all its feathers. Needless to say, the Great Egret delighted all that passed by this pond today.