The tidal flats at Boundary Bay today were as quiet as my last visit a couple of days ago. I did try for a short while to get some Pipits, but they were not cooperating.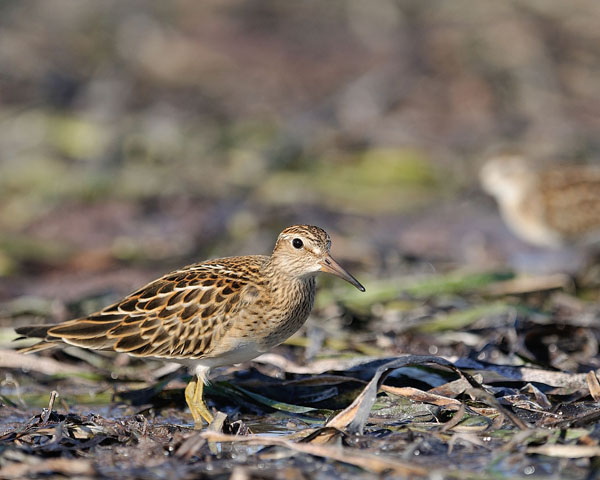 There were a couple of small groups of Pectoral Sandpipers present with a lone Least Sandpiper. The action for the afternoon came courtesy of a Peregrine Falcon. Ever present in this area when the shorebirds are migrating,
… this Peregrine swooped in low along the beach snagging one of the few Pectoral Sandpipers. On the topic of falcons,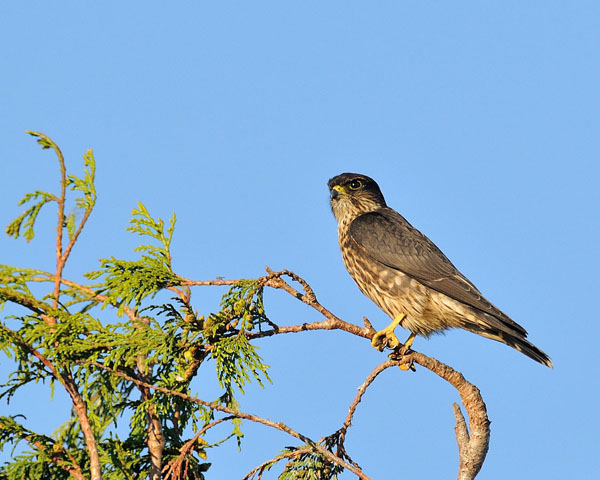 … this Merlin was perched in a tree as I arrived back at my car. A nice bonus shot to end the day.