Later this afternoon I headed out Boundary Bay. I knew the tide was going to be low, but was hoping to find some of the regulars along the beach. I started off at 104 St. and headed west to 96 St. without seeing anything. At 96 St. I headed down from the dyke and out on to the beach, waiting and watching. It was not too long before I noticed a small group come in settle on the beach.
It was a small group of Semipalmated Plovers.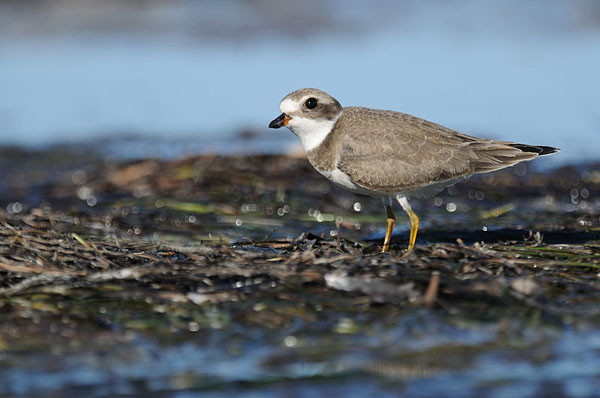 These are probably the smallest plovers seen around here, about 18 cm in length.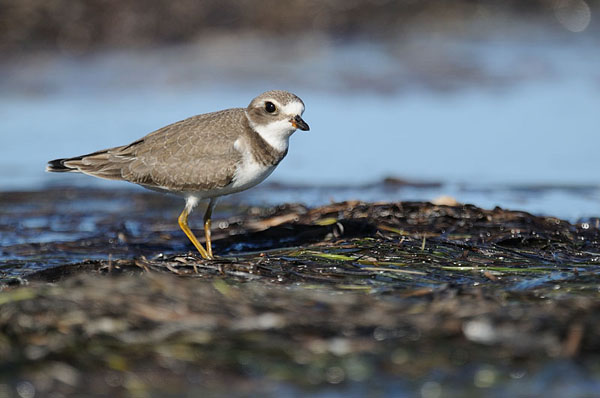 It took a little time before I got these shots.
I took my time allowing the group to be comfortable with me there.
This is probably the closest I have gotten to these tiny plovers.
Next up were some Least Sandpipers.
They are not very big either, only about 15 cm in length,
… but a couple came in fairly close.
For size comparison to the next bird of the day, here is Least Sandpiper with a Baird`s Sandpiper in the background.
The Baird`s Sandpiper is a little larger at 19 cm in length.
I ended up only about 7-8 m from this group.
While some in this group were busy foraging,
… others like the one in the background were content to rest.
Being so close to all these birds I probably spent more time just watching and enjoying than photographing.
It was now just after 6:30 pm and I decided to start back toward 104 St. Still checking out the regulars along my way, something different caught my attention as I approached the old pilings.
A lone Buff-breasted Sandpiper.
Definitely the bonus bird for the day, and as I have been discussing size of the others, the largest at 21 cm in length.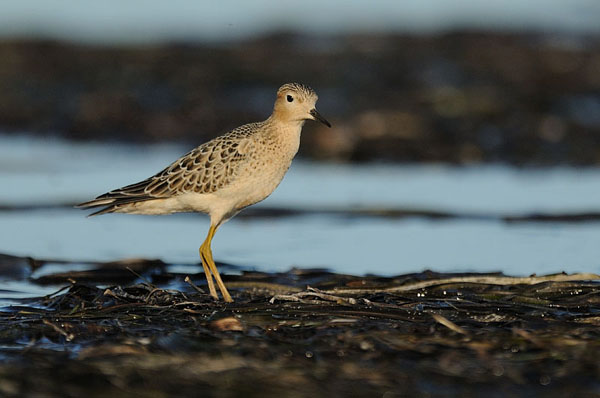 While I had only come out for, and was quite happy with the regulars,
… locating one of the rarer shore birds seen here each year was great. The Buff-breasted Sandpiper normally migrates south through the interior of Canada, but we will usually get a few sightings each fall here on the west coast.
Could not ask for a better finish to a lovely afternoon on Boundary Bay.