Newly arrived goslings were keeping visitors at Reifel entertained this afternoon. At first there was not much of note and then along the north dyke I saw my first Purple Martin of the year at the sanctuary. In the west field there were also some Cinnamon Teal, but too far off for photos.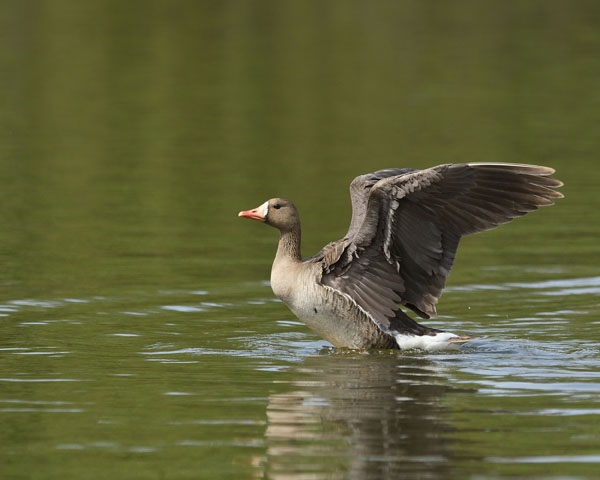 The highlight of day was a small flock of Greater White-fronted Geese.
They were in the centre display ponds and provided great viewing and photo opportunities.
Compared to most chances I have had, it was a pleasant change of pace being this close for Greater White-fronted Goose pictures.