At Reifel today, on this Thanksgiving long weekend, there was a half decent crowd. It was overcast with light showers persisting most of the afternoon. It was fairly quiet on the birding front,
… so I was starting to watch some of the fall regulars such as this Dark-eyed Junco. Then to make things a little more interesting,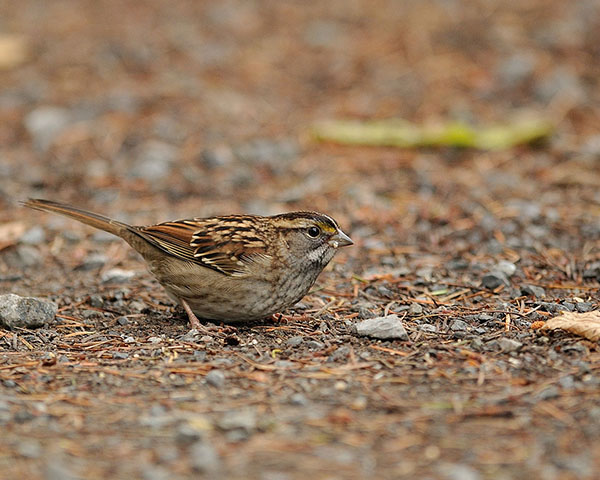 … I spotted this White-throated Sparrow. That was the excitement for the sanctuary, but things picked up again on the way home. I got flagged over on Westham Island by Brian, a fellow volunteer. In with the Snow Goose flock were some dark morph birds.
One that stood out was this Snow Goose with some of the marking of a dark morph.
There were a couple of juveniles,
… along with this adult dark morph Snow Goose. It was an interesting variety of Blue Goose to end the day with.