Well it was a beautiful day and lots of visitors at Reifel this afternoon. The highlight of the day was a couple of American Bittern seen along the south dyke. While I did not find them on my first pass along the trail, they did make appearances later on. The first one was not in great spot for photos,
… but the second Bittern was in a much better location for viewing and photographing.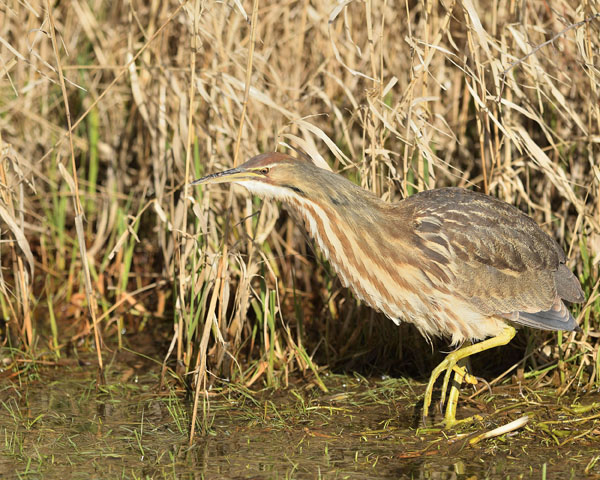 To the delight of many visitors it foraged for food in this area the rest of the afternoon.