With not much happening on the bird photo front today,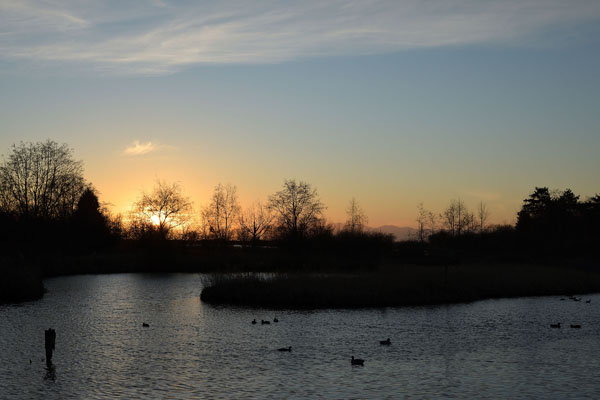 … I will start of with this as the sun was going down at the end of my afternoon out.
The main event for today was the 'Super Blood Wolf Moon', which happened this evening. A combination of events that apparently has only happened a few times in the last 100 years.
It is 'Super' because the moon is at its closest point to the earth in its orbit. 'Blood' from the reddish colour it takes on as a result of the total eclipse. 'Wolf' is the cultural side of this referring to the first full moon in January and hearing the wolves howling in hunger.
Fortunately the clouds held off for most of it and I managed this shot.