With all the rain there were not many cars in the lot when I arrived to help out at Reifel this afternoon. It also put a little bit of a damper on birding and photography.
As wandering some of the inside trails was proving uneventful, I did check the outer fields and ponds. Nothing out of the ordinary was noted with just dowitchers and yellowlegs.
The lack of visitors likely contributed to the one highlight of the day. Being fairly quiet a few dowitchers and yellowlegs had made their way right in beside the base of the tower.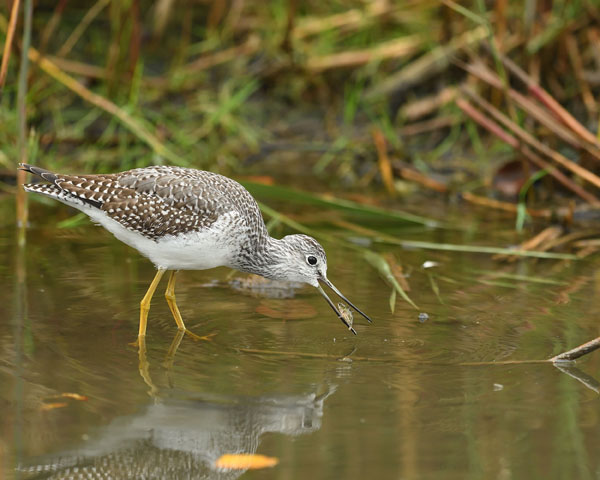 This Greater Yellowlegs was very active catching Stickleback. I have seen them do this before in the ponds at the sanctuary, just never this close.
On the way out this years surviving Sandhill Crane colt, other than being a little soggy, is doing very well.