Just over a week ago I headed out to Reifel when a Northern Waterthrush was spotted along the east dyke trail. Unfortunately I, along with some other birders, were unable to relocate the bird. A couple of subsequent visits ended with the same result although others had seen one still around.
On arriving today to help out on the trails I was informed a Northern Waterthrush was in the Cherry tree next to the warming hut.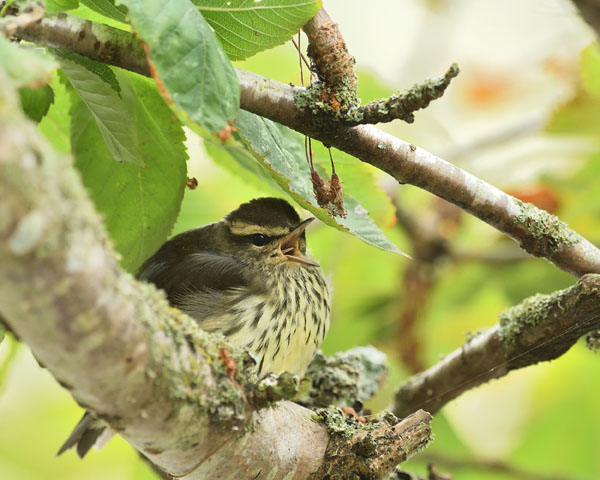 The bird was tucked away under the leaves and not really moving much at all initially. I was informed and later saw for myself that there was something wrong with its left eye.
The bird eventually did start moving among the branches,
… and once further up it flew off. From a photo that was posted on BC Bird Alert of the first Waterthrush spotted, this would appear to be a different bird. I saw it flying around the area of the warming hut a couple of times before continuing my walk.
The next highlight from this afternoon,
… were some Wilson's Phalarope at the rear of the house pond (foot of south dyke trail).
There were three of them in the pond along with some Greater Yellowlegs.
This location provided for great viewing and photo opportunities.
The last highlight of the day was a Stilt Sandpiper. It was only visible from the tower looking west towards the outside trail below the bulrushes. Way to far off for photos, but good to see them starting to show up in the area.