With the weather apparently about to take a turn for the worse, figured I better get out for a walk this afternoon. Today's target bird, Hutton's Vireo. While I have gotten glimpses recently, nothing on the photo front.
This afternoon my luck changed.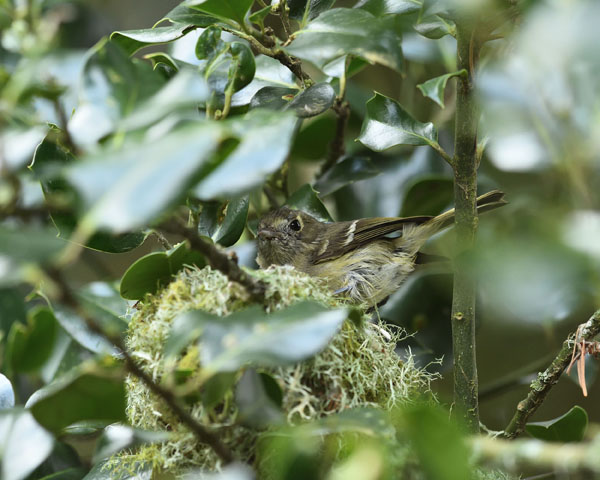 The bonus was that it was a pair of Hutton's Vireo building a nest.
They were busy bringing in feathers,
… and moss for nesting material.
To finish things off I tried to get a little video. A very productive afternoon.