There was only a handful of visitors when I arrived to help out at Reifel this afternoon. Not surprising given the rain and wind. Highlight from the morning walk were some Common Redpoll seen along the inside grassy trail. I started off down the east dyke where a Great Horned Owl was at the northeast corner in one of its usual roosts. Along the centre dyke trail,
… a Barred Owl was also in one of its regular spots in a birch tree. Then while making my way back to the middle of the display ponds where all the trails converge (sometimes referred to as the triangle),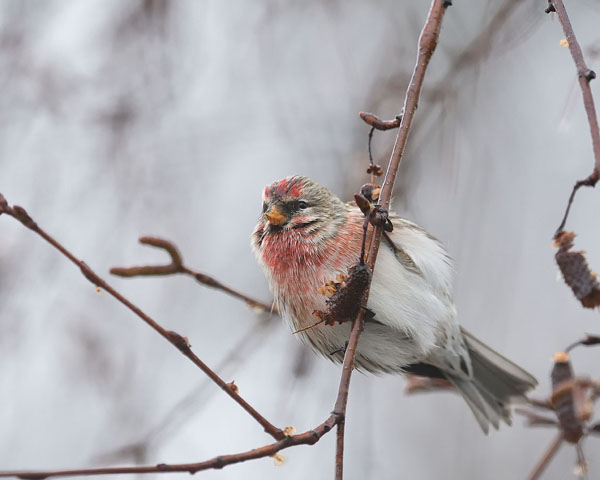 … I came across the large flock of Common Redpoll.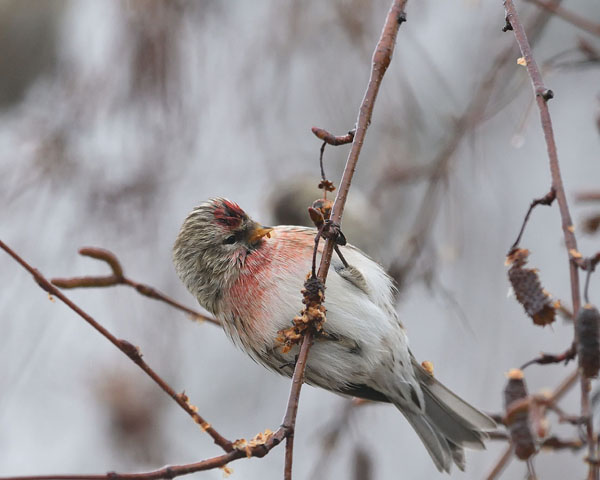 They were busy feeding on the catkins.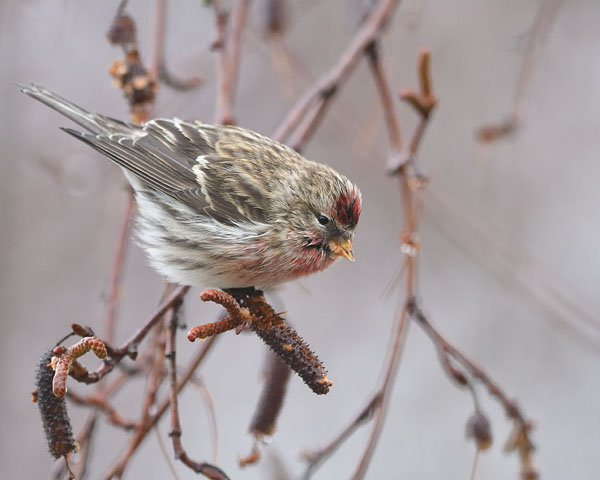 It has been a while since I have had a chance to photograph Common Redpoll. Despite the weather, it was the bright spot of my day.