This afternoon I decided to head in to Vancouver for the Summer Tanager first reported on the British Columbia Rare Bird Alert blog on December 09. It did not take long to locate the bird along the Arbutus Greenway.
While it was initially challenging getting a clear shot,
… the opportunities improved with time and as it moved among the trees hawking for insects. It was also visiting suet feeders.
This immature male Summer Tanager is the sixth record for British Columbia and the first for the Vancouver area. Given the time of year this bird should be in Mexico, Central or South America.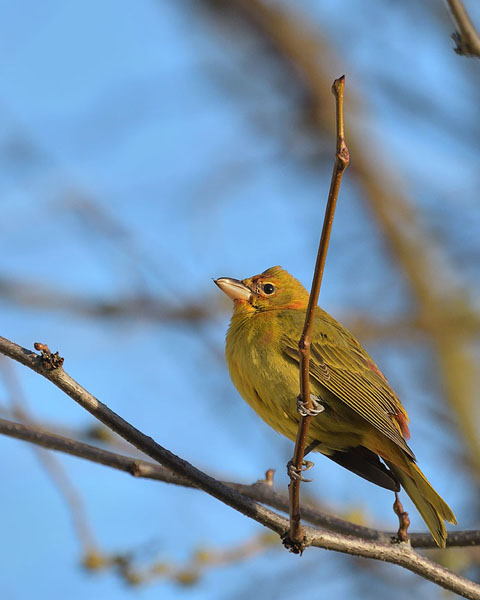 A productive outing and a new addition to my life photo list.