Things were pretty quiet on the birding front at
Reifel
this afternoon. That is until later in the afternoon …
 … when a White-faced Ibis flew into the southwest pond. A fairly rare bird for this area. It is the first one I have seen and photographed and a new addition to my life photo list.
It spent a fair amount of time with it's head tucked in  snoozing,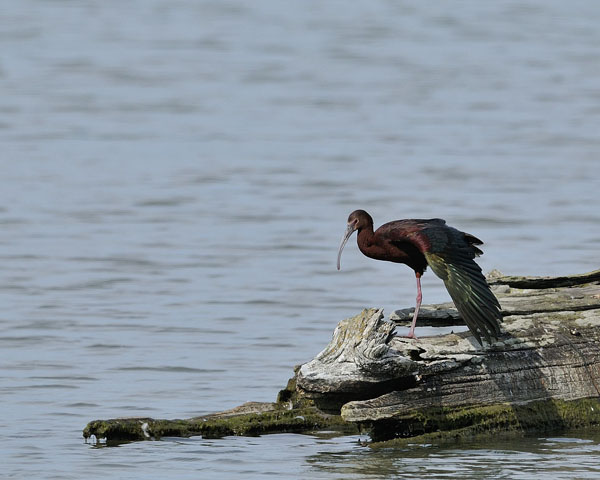 …  but would occasionally get active doing some preening and stretching.
It even struck a few nice poses with it's head up.
The White-faced Ibis was eventually joined by a couple of Yellowlegs and a Dowitcher.
 Bonus bird at the end of the day on the way out was this Eastern Kingbird.