Another Sunday afternoon at Reifel. The juvenile American Coot from last week was still present today. Only this time,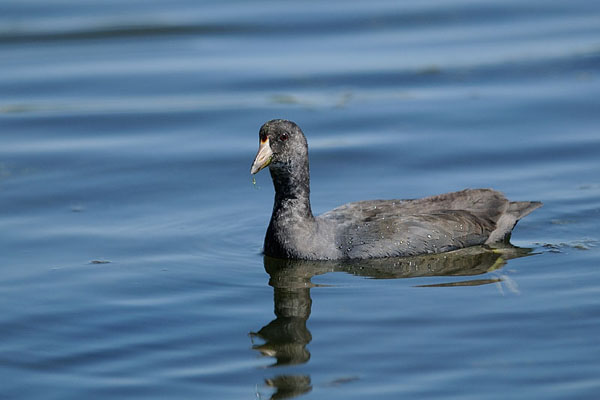 … it was less wary of people and allowed for a closer shot. A couple of weeks ago it was some juvenile Wilson's Phalarope that made an early appearance.
This afternoon it was the first Red-necked Phalarope. Along with the Dowitchers and Yelllowlegs, there was also five Pectoral Sandpipers. On my way back along the east dyke trail,
… there was this lone juvenile Brown-headed Cowbird. And the bonus bird of the day at the foot of the trail,
… was this Merlin. It had just finished eating and was being harassed by the song birds in the area.