On checking BC Rare Bird Alert today there were reported sightings of a Little Stint and a Snowy Plover at Boundary Bay. I headed out there and while both birds had been located and seen by multiple observers, unfortunately I was not one of them.
As a consolation of sorts,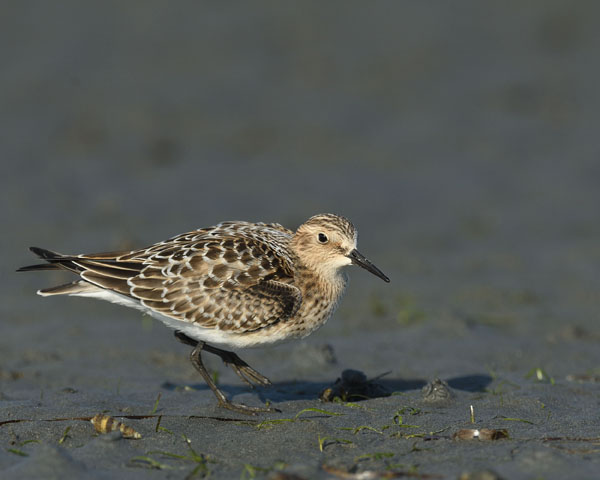 … there were still several Baird's Sandpiper present.
They were more than willing to cooperate.