With the cooler weather I spent a little time this afternoon watching and photographing some of the waterfowl on the frozen ponds. Not too many birds around on the ice, but a few opportunities did present themselves. I started off with some Mallards,
…followed by American Coot,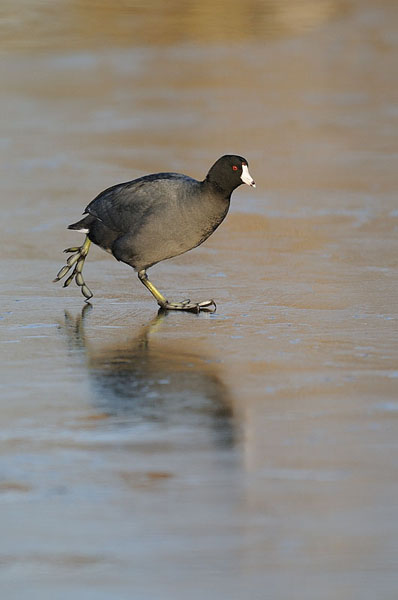 … and finishing off with a couple of Northern Pintails.