I was at Reifel this morning helping out at the Sandhill Crane nesting area. The lone colt hatched a week ago today. It was overcast with a light drizzle and only one other photographer in addition to myself and another volunteer.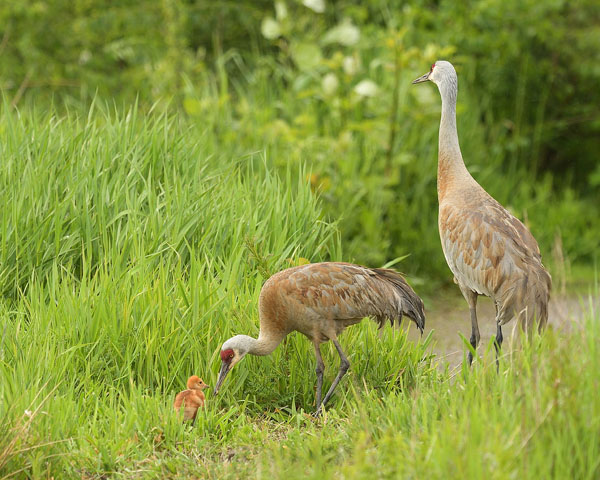 Initially they were keeping their distance,
… but when I came back later they were closer to the benches and a few other people were now present.
We were treated to some good opportunities for close up shots …
… of the colt interacting with and being fed by the adult Sandhill Cranes.
The colt also provided chances for solo portraits while ambling through the grass. So far, it appears healthy and to be doing well.